What you say, how you say it.
It's more than our slogan.  It's Walsh Media's concentrated effort to help shape the way the world hears you.
Professionally-recorded phone system prompts in any language

Custom Message & Music On Hold

Corporate narration projects
Let us help you build brand recognition, trust, and credibility.
You've developed a successful visual brand, now let's work on your audio brand! We can help unify the voice and sound of your brand at every audio touchpoint – no matter where your customers are in the world.
We provide a professional one-voice audio branding solution that delivers a cohesive,
brand-enhancing experience to your customers.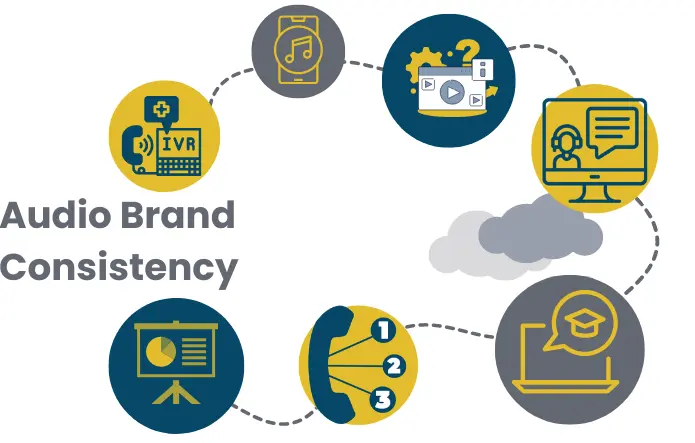 Recordings for Telecom
Phone system prompts (speech recognition or touchtone IVR)

Auto attendant or voicemail greetings

Message & Music on Hold
Corporate Narration
Explainer and Whiteboard Videos
Podcast Intros/Outros
Voice-Overs for corporate presentations
VO for e-learning or online courses
Voice overs for Virtual Assistants
Professional Recordings for Telecom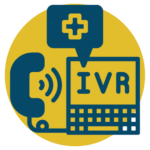 Speech Rec &
Touch Tone IVR
Our clients rely on Walsh Media to deliver professionally-voiced IVR phone prompts for their locations around the world. 
Your Speech Rec or Touch Tone IVR files can be recorded in any language needed, and they'll be delivered to you ready-to-install!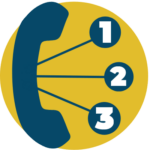 Auto Attendant Greetings &
Call Processing Prompts
Answer incoming calls with professional greetings that get callers where they need to go quickly and effortlessly.
We'll deliver your custom voice prompts perfectly formatted for your phone system.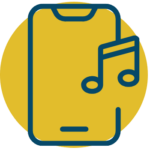 Custom Message &
Music on Hold
Keep callers engaged and informed with custom marketing messages your callers will hear on hold.
Want just music instead?
Our library of licensed music is sure to have a style that's perfect for your brand.
Let's get that script into tip-top shape...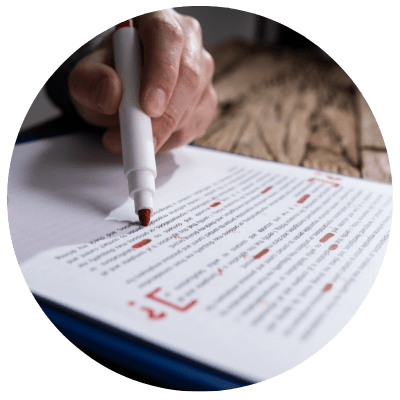 Take advantage of our additional services to optimize your phone prompt scripting and help avoid the need for rerecords in the future.

IVR Script Consulting
After carefully going through to proofread your script, we can send suggestions to make your verbiage more concise, conversational (if that fits your brand), and easier for your callers to understand and navigate.
Script Translation
We have script translators located around the world who are ready to  not only translate your script, but also make sure that it's localized for the region where it will be heard.
SAID:   Our proprietary online database of your telecom audio & scripting in one handy place, searchable by the text or voice you need. 
Voice overs for Corporate Narration
(Marketing, Training, and E-learning Applications)
It's easy to get a project started, and we're here to help you every step of the way.  And regardless of the type of audio you need (telecom or corporate), our process is simple and straight-forward:
• We discuss your brand & the sound you want to convey.
• Select a voice that best represents that. You can sample a few of our English voices here. Interested in other voice options? Or do you need another language? We have talent located around the world, and we can provide more demos for you to sample. Just fill out the form below to get in touch.  We'll help you zero in on the perfect for voice for all your recording needs.
• Send us your script.
• If you need script translation, no problem! We have translation partners located around the globe for multi-language recordings.
• Once you give final approval of your script, our Audio Services team will coordinate the recording and editing of your audio.
• We deliver your professional, on-brand audio, ready for you to use!
"The replacement audio files were installed last week and what a difference they made. The whole app just sounds so much better. The messages you fixed weren't major ones...but I guess it only takes one bad apple. Thanks for your continued partnership and support."
"My team has been slamming yours with back-to-back requests, many of them requiring immediate address. [Your team] has been outstanding in their partnership and dedication to rapid delivery."
"It sounds awesome—and I pretty much went with your producer's alt takes. It sounds much smoother and more conversational. Thanks again for the high-quality work!"
"Our system went live on Thursday and sounds wonderful! Thanks for the high quality product, and your handling of our requests. We are currently planning to expand our system capabilities, so I look forward to working with you in the future."